Manchester City have been very impressive this term. They recently dominated their city rivals and won 2-1 to achieve a record 14th straight victory in the Premier League. In Europe, they have been as exciting to watch. The man that is responsible for the form of City, Pep Guardiola, says he is using the same style he employed at Barcelona to excel at the Etihad.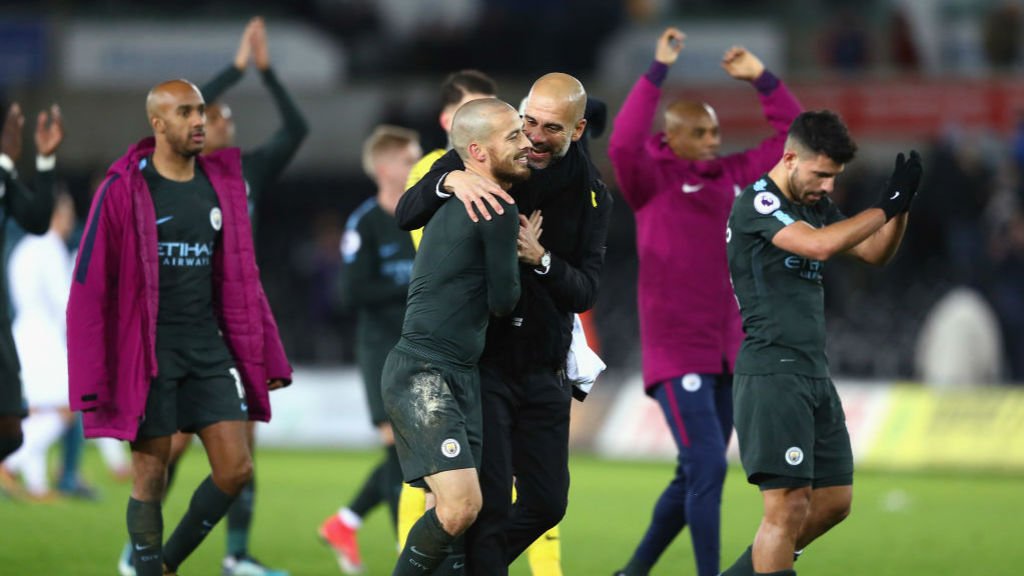 "People say the way we played in Barcelona, it is not possible in England. It is possible. Always it is possible to play football, to keep the ball and to have courage to play," the Spaniard said.

Looking at the stats, Guardiola's team always have staggering win rate. It was impressive at the Nou Camp and after he moved to Germany, the win rate was 85.29 in his first year. While the season is yet to reach the halfway mark, the win rate is around 93.8 percent after just one draw against Everton when they played with 10 men.
Guardiola's team are usually dominant in games. The passing and free flowing football has been consistent all through the three teams he has managed. When he left the Nou Camp, Barcelona were averaging over 700 passes per game. After an average of 598 per game last term, City have bettered that rate to 724 this season. The passing reflects in the ball possession as it averages over 70 percent most times.
The constant ball possession further reflects in high number of shots on target and goals scored. City have scored 48 goals in 16 games, an average of three goals per game – the same tally Barca averaged in 2010/11. In terms of goals conceded, Guardiola's teams usually have relatively lower figures. This season the average is 0.7, last term it reached 1.0 but it usually ranges from 0.5 to 0.7, a much lower figure compare to that of rivals.
City are towing the path of Barcelona; with time they would be as perfect.